Discover Sainte Foy in the sunshine.
Going to the mountains isn't reserved for your winter holidays. Partir à la montagne n'est pas réservé pour vos vacances d'hiver. In fact, for a change from beach holidays in the midst of many holidaymakers, you can opt for the pure mountain air during the summer period. By visiting the destination of Sainte-Foy-Tarentaise for your summer holidays, you will have the pleasure of enjoying an exceptional and perfectly protected natural environment. You will quickly fall under the charm of this small village in the Savoie region, known for being calm and authentic. To make your stay as pleasant as possible, Sainte Foy welcomes you into various accommodation options that perfectly combine chic and tradition.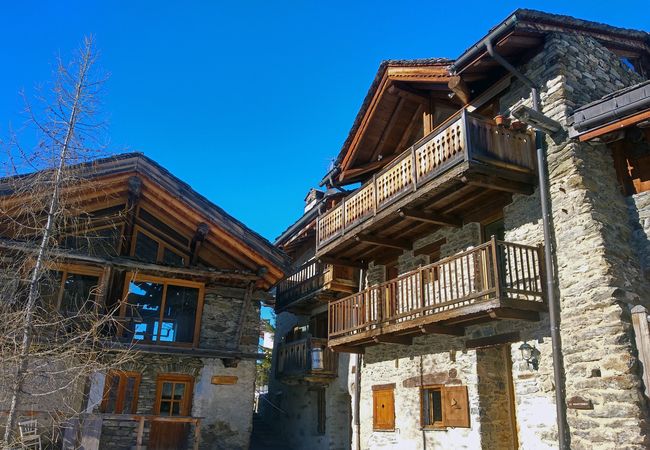 A comfortable...
Far from the busy ski resorts in the Alps, Sainte-Foy-Tarentaise prides itself on its calm environment and its authenticity. Both in terms of its winter skiing facilities and the architecture of the accommodation that makes up the village, this small resort is committed to offering you a relaxing holiday. In addition to this particularly peaceful atmosphere, this small village welcomes you in accommodation adapted to your needs and with very high quality facilities. All of which will make your stay even more pleasant.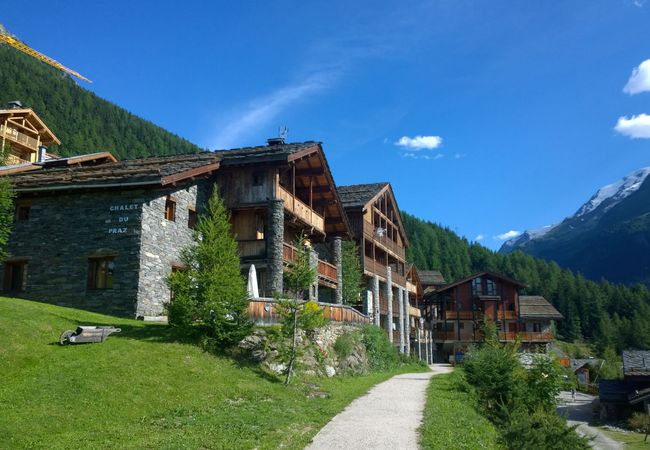 ... and relaxing stay.
You will also have the chance to spend your summer holidays in beautiful chalets made from wood, stone and Italian slate. Within these chalets, you can enjoy your trip in the utmost comfort. To make your holiday unforgettable, the landlords of Sainte-Foy also ensure that they decorate their chalets with taste, meaning, you will be taken to a new place by your stay in a chalet that accurately combines authenticity and luxury for its guests.
Reserve your stay through our Central Reservation Platform
Whether you are holidaying as a couple, as a family or with friends, you will find the perfect accommodation at Sainte-Foy. To simplify your research and consult the availability of the chalets during the summer season, you can go through our reservation centre. This platform includes most of the accommodation in Sainte-Foy-Tarentaise and will allow you to find the ideal chalet for an unforgettable stay. In a few clicks, you will find the chalet where you can stay in complete serenity.
In addition to offering you the possibility to choose the accommodation that best suits your criteria, we offer you the possibility to book all the extras: parking, activities (mountain biking, hiking...), cancellation insurance, etc... By booking all the elements of your stay in advance, you will leave with peace of mind and you will also save money thanks to the reasonable prices we offer for advance bookings.
Enjoy an exceptional natural setting
Choosing to rent a chalet in the mountains in the summer will guarantee you an enjoyable and relaxing trip. To make your stay as pleasant as possible, we warmly welcome you to the village of Sainte-Foy-Tarentaise which offers a perfectly protected natural setting. At an altitude of 1550 metres, you will be able to enjoy the beautiful scenery that you can admire from the terraces of the chalets in this hidden gem in the Savoie region. To discover this resort in a different light, reserve your summer stay in one of our accommodations in Sainte Foy.
For your next holiday, explore our many accommodation options in Sainte Foy Tarentaise