Enjoy summer in Sainte-Foy
To enjoy the joys of the mountains in summer, you can rent a chalet in Sainte-Foy-Tarentaise and discover the exceptional natural setting that is on offer to you. By renting one of the chalets in this authentic little station in the Savoie region, you will have the opportunity to make your holidays unforgettable. Whether you are coming as a family or with friends, you will be able to find the perfect accommodation that suits your needs in order to have a wonderful trip in the mountains.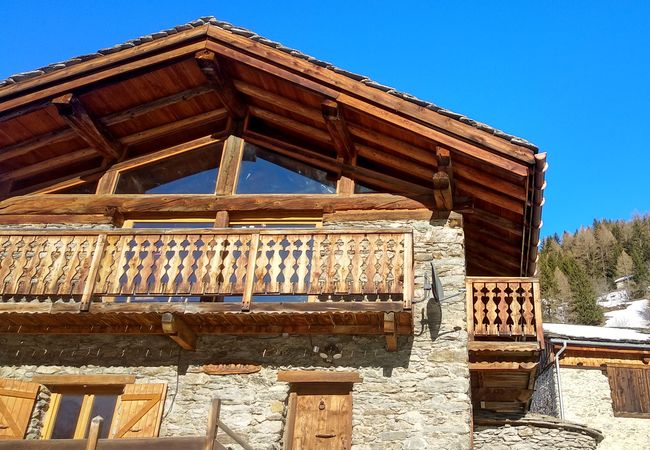 Chalets that welcome you ...
In order to discover all the richness that the Sainte-Foy-Tarentaise region has to offer, you have the possibility to stay in some of the traditional chalets of the village. In summer as well as in winter, this small resort located in the heart of the Alps guarantees you a calm and relaxing atmosphere. At an altitude of 1550 metres, you will have the chance to discover exceptional landscapes and surroundings. To take full advantage of it, Sainte-Foy-Tarentaise welcomes you into its accommodation that is perfectly adapted for optimal comfort, whatever the season.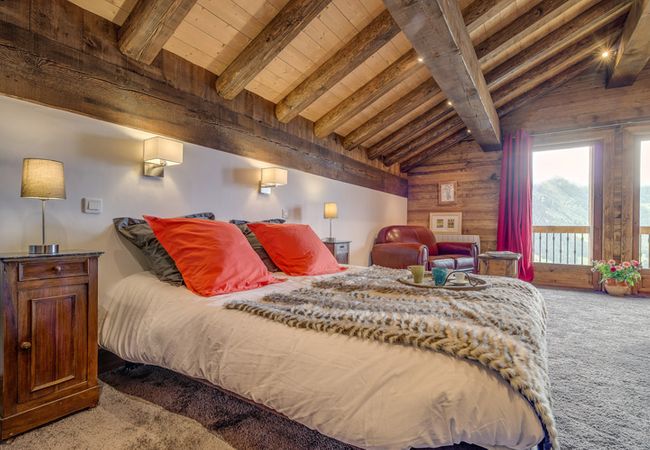 Authentic and chic chalets on offer...
To be totally immersed in the mountain atmosphere, the different chalets in the village respect the very traditional architecture. In addition to their architecture, the accommodation is also perfectly designed and equipped for optimal comfort for its guests. In Sainte Foy, you will have the chance to stay in accommodation that perfectly combines chic and authenticity.
Choose the very best chalet for your holiday.
In order to make it easier for you to plan your stay with us, we offer a wide range of accommodation through our central reservation system. Our platform, which includes the vast majority of accommodation in the village, allows you to find the accommodation that is best suited to welcome you in a few clicks. So, whether you wish to stay in a chalet, a hotel or a residence at the foot of the slopes, you will be able to consult and easily find the best offer that meets your desires for your holiday.
Also, directly through our booking platform, you can book different activities and other extras: parking, activities (mountain biking, hiking...), cancellation insurance, etc. By planning these different elements of your trip in advance, you will start your holiday with a free spirit and you will also be able to save money. For those who go directly through our central booking system, we offer competitive prices.
Summer holidays in the middle of nature.
One of the main assets of Sainte-Foy-Tarentaise is its calm and perfectly protected natural environment. Indeed, this small resort is committed to respecting nature and preserving the region's landscapes as much as possible, keeping them beautiful for all to enjoy. By staying in one of the chalets of this small village, you are sure to have a relaxing and pleasant stay. In the summer, you will be able to discover another facet of the mountain and go out to discover all the natural richness by exploring the various hiking trails. For your next summer holidays, don't hesitate to book your chalet directly from our central platform and take advantage of the best possible prices.
For your next holiday, explore our many accommodation options in Sainte Foy Tarentaise