OUR BEST ADVICE TO STAY SAFE and calm ON THE ROAD!
To reach the ski resort of Sainte Foy Tarentaise during the winter season and drive in the best possible conditions, we recommend that you equip your car with
winter tyres
, or failing that, plan to bring
chains
.
Don't forget to leave them handy in your car so that you can install them at any time!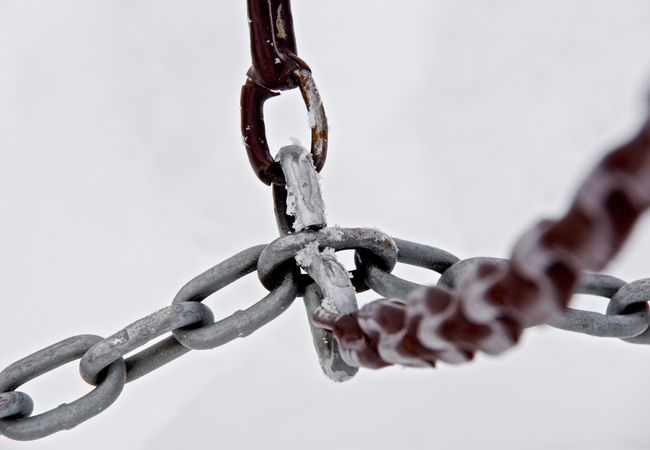 Special equipment
Snow chains become mandatory on at least two-wheel drive on snowy roads when there is the sign "special equipment mandatory".
There are chaining areas on the road that will allow you to chain safely. Caution: it is dangerous to set up on the road outside these areas to chain at the risk of hindering traffic and causing an accident.
The "snow socks" are also an alternative, but this equipment cannot, under any circumstances, replace traditional chains in extreme conditions.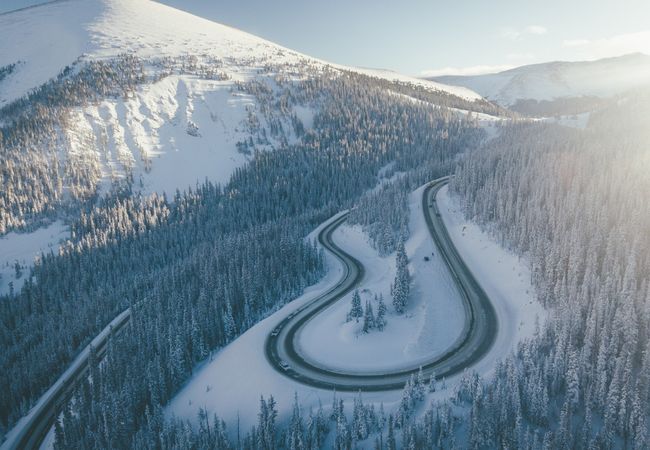 Regulation lights
It is prohibited, for safety reasons, to overtake snow-clearing vehicles during their intervention on the roads. In the event of a traffic jam, do not leave your vehicle without being asked to do so by the police.
When you leave the resort, it is strongly recommended that you have the necessary equipment for driving in snowy weather.
In bad weather conditions, adapt your speed and be even more careful.
You may come across the regulation lights on your road, you will better understand their usefulness by reading
this document
.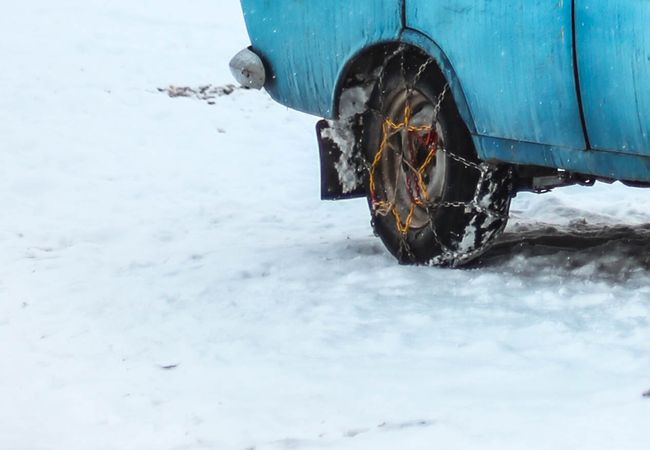 The little extras of Sainte Foy Booking!
1 - In case of
heavy snowfall
, we recommend that you avoid taking the road. The best is to
postpone your departure if possible.
2 - You can practice mounting your special equipment on your vehicle to save time and know how to do so when you will have to do it in real conditions.
3 - Remember to keep bottles of water, a cloth or handkerchief to wipe your hands when mounting the chains, a small snack to eat, and warm clothes close to you in your car. And we suggest that you be patient whilst putting on the chains. Do not rush, as they need to be fitted properly.
4 - Listen to the information in real time
To know the traffic conditions on the road networks or the access to the Sainte Foy Tarentaise resort in real time:
- Motorway networks: Autoroute INFO (107.7 Mhz)
Road conditions and road traffic in Savoie
Telephone: +33 (0)4 79 37 73 37 - 24 hours a day
Road conditions and road traffic in France
Telephone: 0800 100 200 - Free call from a landline phone 24 hours a day
From abroad: +33 892 687 888
For your next holiday, explore our many accommodation options in Sainte Foy Tarentaise