Enjoy a sensational holiday in Sainte-Foy this winter.
In an exceptional natural setting, you can discover the joys of winter holidays and its pleasures by renting a chalet in Sainte-Foy-Tarentaise. Located in Savoie, this village will offer you an idyllic environment for an inspiring and relaxing stay. The various activities that are offered to you will meet your every expectation. To create unforgettable memories, you can book a chalet in this authentic resort and let yourself be inspired by the preserved nature of the mountains.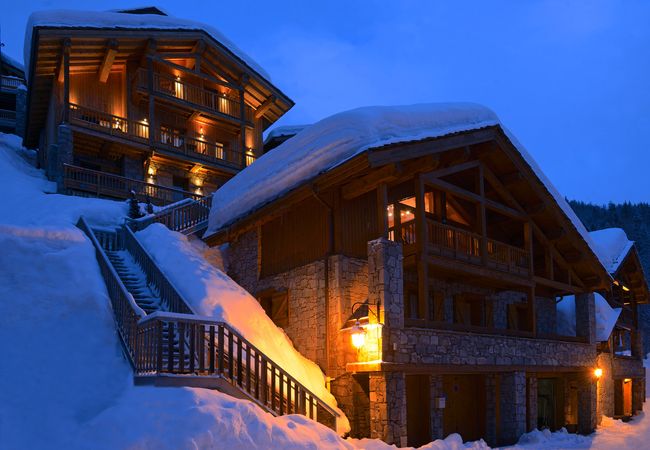 Exquisite and luxurious chalets
At an altitude of 1550 metres, this small resort has managed to protect its environment and maintain the architectural tradition of the mountain villages. You will have the possibility to stay in a chalet built in wood, local stone and Italian slate. It's typical charm and calm atmosphere will give you a real break from your everyday life, and a breath of fresh air to fully enjoy your winter holidays.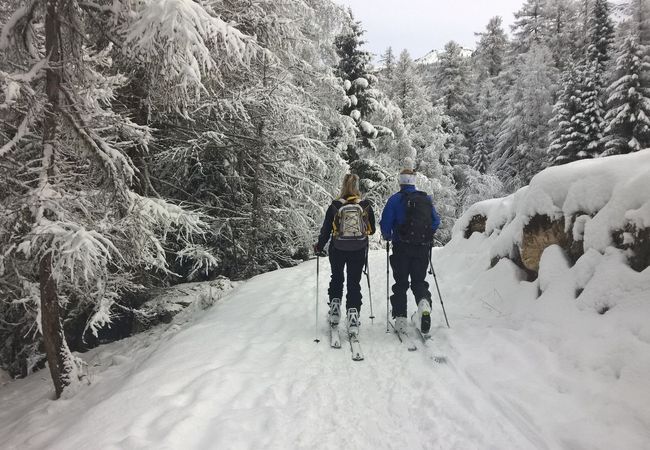 Rediscover nature...
A rediscovered relationship with nature that will provide you with ideal comfort and a multitude of activities to discover. You can decide to stay at the foot of the slopes, or in the centre of the village to better enjoy its walkable streets. Your accommodation will also be able to adapt to your requirements, whether you are on holiday with your family or friends, the rentals on offer are varied, with hotel rooms, apartments, etc. Whatever the options, you will have the opportunity to find an untouched nature that will both enrich and surprise you.
Our central booking platform - simplified reservations for you.
You are only a few clicks away from your ideal accommodation. Our reservation center presents you with almost all the available rentals in the resort. The various filters will allow you to quickly find the accommodation that corresponds to your requirements with detailed descriptions and clear prices. We are committed to welcoming you in the best conditions, so we offer you telephone assistance to answer your questions and help you prepare your trip.
If you wish to take full advantage of this mountain getaway, it will also be possible for you to book various activities offered in Sainte-Foy-Tarentaise: ski touring, snowshoeing, supervised off-piste skiing, etc. Our professionals will be there to delight both young and old and adapt to your level. These experiences are rich in thrills and discoveries that will guarantee you a memorable skiing holiday. You will also have access to practical information and reservations for your car park, your ski equipment, or cancellation insurance.
Our central booking platform guarantees you a perfectly organised stay and a smooth arrival at the resort. It will also help you save money on your holiday as we offer you favourable rates.


Winter holidays close to the snowy mountains
The typical setting of the mountain villages and the preservation of the surrounding nature will grant you a deserved rest and the guarantee to enjoy new experiences. Don't hesitate to book a chalet in Sainte-Foy-Tarentaise via our reservation center, and take the opportunity to discover famous ski slopes, or even try your hand at slalom. A pleasant stay in a friendly atmosphere that you will remember for a lifetime.
For your next holiday, explore our many accommodation options in Sainte Foy Tarentaise